Summerset Retirement Villages are our key sponsor and have been at the heart of Bowls New Zealand and its operations since the beginning of 2018.
Enjoy peace-of-mind living in a warm and friendly community where you'll feel completely at home.
35 villages across New Zealand
Designed for over 70s
Choice of villas, townhouses, apartments and serviced apartments
Range of care options including rest home & hospital level
Additional support on hand
Easy access to facilities & community spaces
Please consider these generous commercial partners when making decisions concerning their fields of expertise.
Aero Bowls is Bowls New Zealand's preferred supplier of lawn bowls.
Only Aero Bowls offers a choice of four grips including the revolutionary Z-Scoop Grip. They also offer a full range of half sizes for a perfect fit, and there are over 50 colours and combinations to choose from.
Aero's bowls are manufactured using a 7 Axis Robotic Machine which enables greater precision and accuracy in every bowl manufactured. The degree of accuracy is better 5,000's of a millimetre.
We are here to help your facility upgrade existing artificial surfaces or replace with artificial greens and will work with you to get a great result for you. Bowls New Zealand is pleased to acknowledge Field Turf NZ as its preferred supplier of artificial greens to bowling clubs across New Zealand Aotearoa.
As part of our commercial relationship with Field Turf NZ, Bowls New Zealand will arrange an audit of Field Turf's installation of every club's new or replacement artificial green. We have dedicated staff that can help you plan out and execute your project.
The audit is performed independently by New Zealand Sports Turf Institute (NZSTI).  NZSTI is the only approved organisation in New Zealand that is authorised by World Bowls to undertake the testing of greens against World Bowls standards.
Email us about New or Replacement Artificial Greens
Apex Insurance is Bowls New Zealand's preferred insurance supplier to clubs.
They have a great offer for bowling clubs throughout New Zealand which may provide your club with significant savings.
And, there are plenty of benefits to choosing Apex such as; improved policies, savings, increased liability cover at no extra charge, reduced rates on national disaster and fire events and full cover on personal effects, such as lawn bowls within the premises.
Get a better and more cost-effective insurance deal.
For more information or assistance with APEX email us.
The team at Dynasty Sport have created a range of high quality apparel for our Blackjacks and clubs.  This not only enables players to perform at the highest level for longer, the garments also feature bowl grip, freedom of movement and comfort.
They offer clubs and bowlers subsidised prices and provide a portion of every order back to our game.
Click on the button below and send them your questions.
---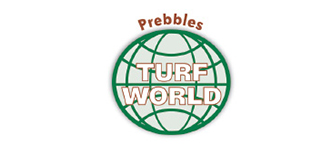 We're proud to be partnered with Prebble Seeds who specialise in a wide range of seeds, turf and fertilisers,
This partnership has played a major role helping Green Keepers in their chosen careers. All orders placed with Prebble Seeds results in a portion of that order being given directly back to the Green Keepers Association.
For more information or assistance with Prebble Seeds contact us by clicking on the button below.
---
We would like to say a genuine thank you to all our funding partners. Our sport would not be where it is today without your assistance. Our entire community benefits from your help and is incredibly grateful for your ongoing support.
You have helped us to succeed on the world stage. We now have more people playing and engaging with our sport. We are creating new and exciting competitions and promote events through live broadcasting on Sky Sport Pop Up Channels and to our unique Bowls New Zealand YouTube channel.
The majority of these funding partners are not only there for the sport of bowls but for sport throughout New Zealand.
To find out more about each of these organisations please click on the logos below. Each one will take you to their individual website which contains more information about their work in our communities.